Vicinity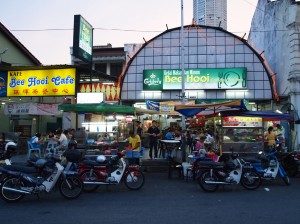 Food, Glorious Food!
It is not only about quality but also about quantity. Hence, the variety in cuisine and also the numerous stalls offering tasty morsels served in soups, fried or cooked in a tandoor.
Just across the street from the inn, you can bite into the famous oh chien (oyster omelette) or slurp up the koay teow th'ng (flat noodles in tasty clear soup).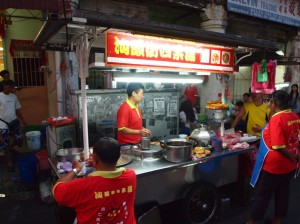 Tim sum joints are already opened from the wee hours in the morning for early risers or get your daily dose of vitamins from fresh fruits sold at the daily pasar pagi (morning market).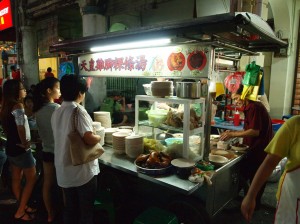 By night, Kimberly Street shines bright from the fluorescent lights of the hawker stalls that line the street. Sample your way through from one to the other end the road and you would have had an inexpensive several-course dinner of appetizers, main dishes and desserts; all original, authentic and cooked in a style unique only to Penang.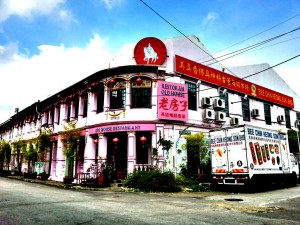 The choices do not end here. Turn around the corner or two and more food stalls will be in sight.
While known as a Hawker Food Paradise, Penang has now seen a rise in other food outlets offering other Western, Oriental and local fares to cater your preference and taste.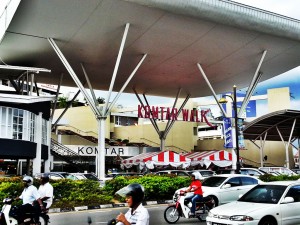 Shopping
It is no secret that the annual 'SALE' is a year-round affair in Penang and there are always retail outlets offering discounts at any time of the year. Even at those that do not advertise their discounts, it never hurts to ask. Within walking distance (or a trishaw ride if you feel adventurous) are three major shopping complexes.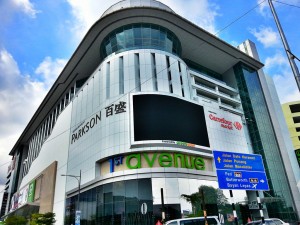 All connected by sky bridges to each other, KOMTAR, Prangin Mall and 1st Avenue provide shopping options from inexpensive trinkets to designer labels. But if you are looking for unique regional stuff to bring back home, the many shops along Penang Road offer anything from leather goods to sarongs. Check out the Chowrasta Market for second-hand books, local spices and pickled fruits.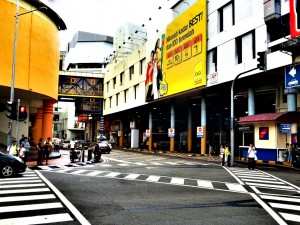 Transportation
Komtar Bus Terminal, at the foot of Penang's tallest building, is the place which you can catch buses to most parts within and those leading out of the city. Rapid Penang offers one-week pass of unlimited travel for your convenience at an affordable price. This bus travel passport also extends shopping privileges and benefits at participating stores. Here, you can also buy bus tickets to the other parts of the Peninsula Malaysia, Singapore and Thailand.